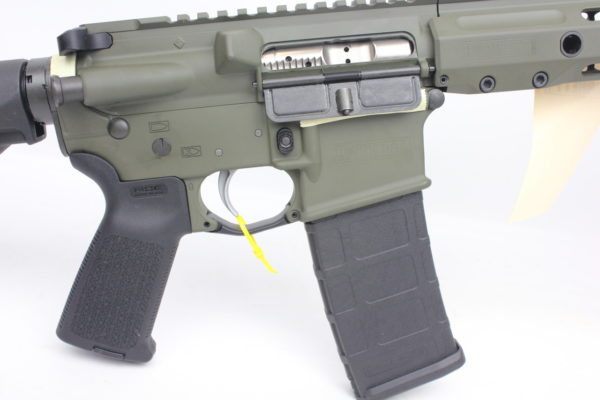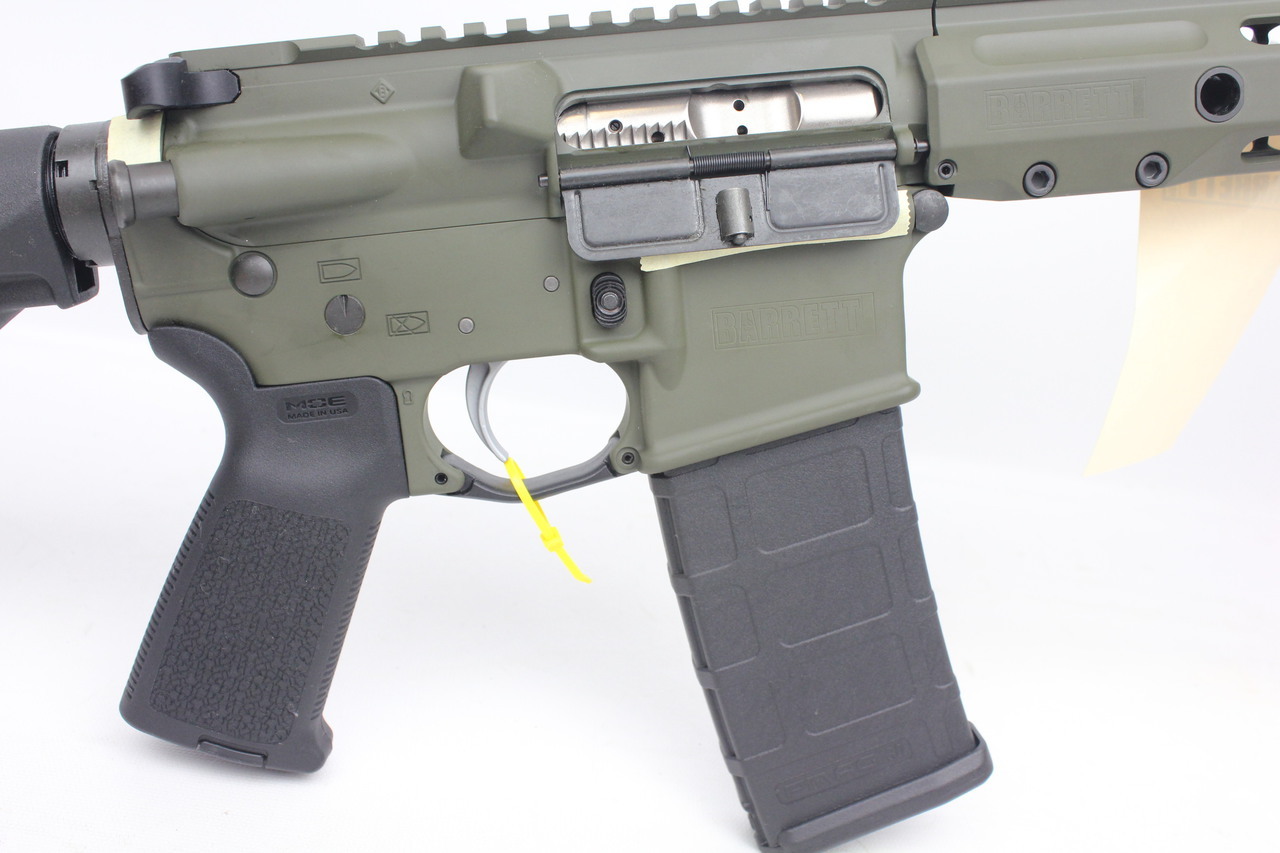 After years of raising the bar on long-range shooting with our 50 caliber, Barrett has now created our next generation AR. We call it the REC7 DI, and, while incredibly light, it carries some truly weighty attributes. A highly customizable direct impingement rifle, the REC7 DI can be adapted to your specific preferences.
What's more, in true Barrett tradition, this rifle is hand-built and intensely precise for accuracy that's truly one of a kind. Shoot it thousands of times, drag it through the mud, submerge it in the water; whatever the case, it's built to be reliable for years.
The REC7 DI is a lightweight, direct impinged operated semi-automatic rifle equipped with a match grade stainless steel barrel, Magpul MOE® furniture, Barrett designed 15" KeyMod handguard, Bravo Company Gunfighter charging handle, muzzle device, and ALG Defense ACT trigger.
The REC7 from Barrett. Shoots holes in every excuse.
Model Number: 15396
Model: REC7 DI  GENII
Caliber: 5.56 Nato
Barrel Length: 16″ Barrel
Rifling Twist: 1 in 7″ (18 cm)
16" Barrel GEN II DI
OD Green Receiver
Barrett Handguard
Comes with one magazine, muzzle brake, KeyMod rail attachment, owners manual, and packaged in a cardboard box. All barrels are black.
Cove Creek Outfitters is a Barrett High Caliber dealer for any questions don't hesitate to ask.