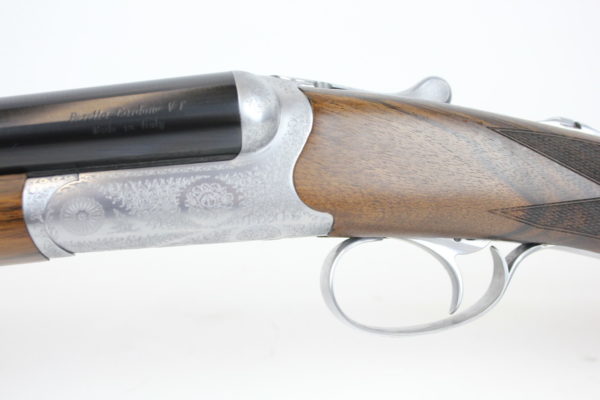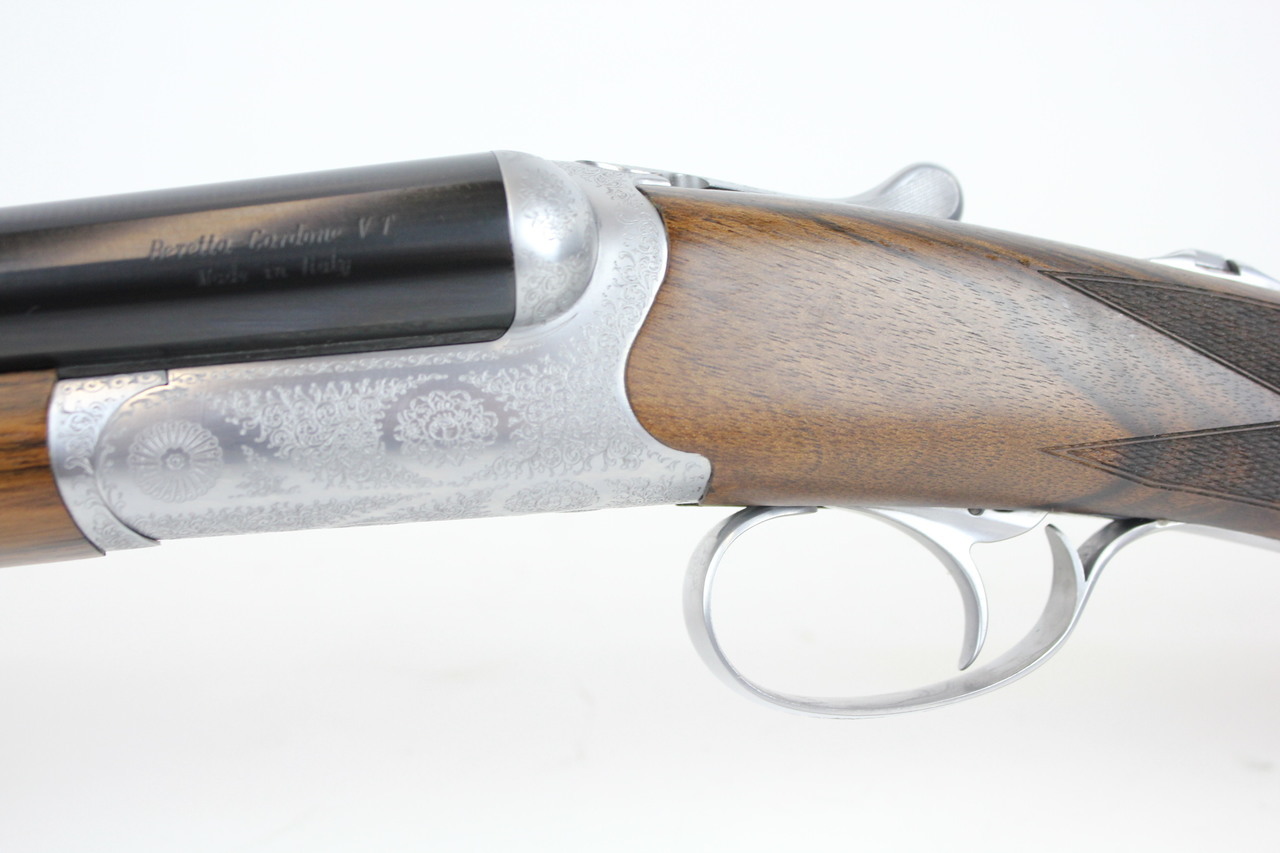 With the 486 Parallelo, Beretta has reintroduced the side by side shotgun in their lineup. But rather than giving an older model a face-lift, we have redesigned the action, springs and trigger-group–as well as the outward appearance of the shotgun. This is a shotgun designed to be as classic as possible to the outside, while incorporating materials and engineering features that make it orders of magnitude more durable than anything made 100 years ago. A true statement of classic taste, the 486 Parallelo is the perfect shotgun for the gentleman (or lady) hunter.
Specifications:
ITEM NUMBER: J486S28
ACTION: Side by Side w/ Round Body
GAUGE: 20
BARREL LENGTH: 28″
CHAMBER: 3″
WOOD FINISH: Hand Rubbed Oil
STOCK/FORE-END: Select Turkish Walnut
STOCK/FORE-END TYPE: English Style Staight Stock with Splinter Forend
BUTT PLATE: Wood
CHOKES:5 Optima Choke HP Field (F-IM-M-IC-C)
TRIGGER: Single Selective
RIB : 10×5.5″
SIGHT: Single Steel Bead
WEIGHT: 6.25 LBS.
Due to some manufacturers requirement of adherence to a Minimum Advertise Price, we cannot list our actual sales prices but if you call 1-888-365-7030 or email we will be happy to give you our best price.