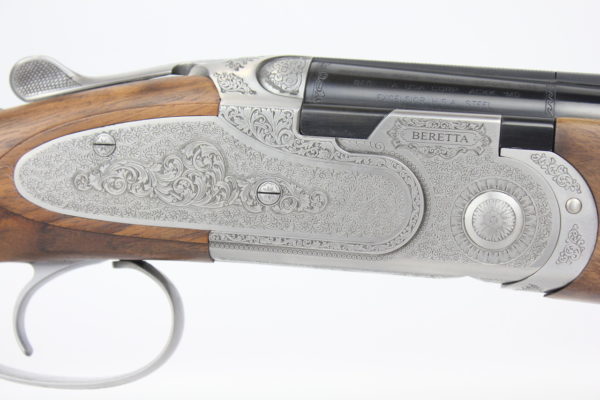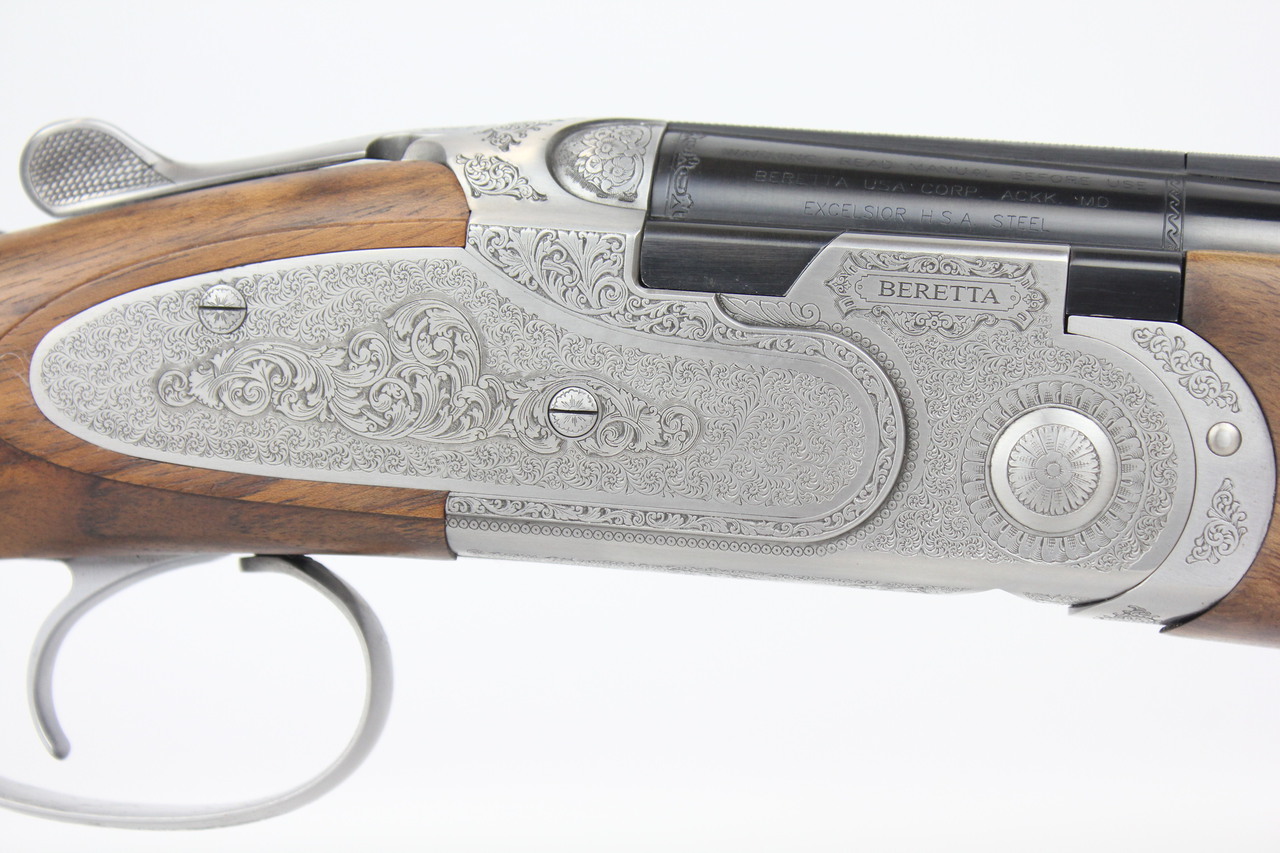 The 687 EELL Classic is the top of the line of Beretta's 680-series over-under shotguns. It features sideplates that act as extra canvas for the lavish hand-chased engraving, as well as a specially-selected walnut stock that gives it a true heirloom quality. But while it certainly figures well while on display, the Classic's worth as a game gun is equally striking. Weighing about 6-1/8 LBS, and with the point of balance right at the hinge-pin, it is a shotgun that comes up naturally to the shoulder while still having enough of a lively feeling forward of the supporting hand. This is an over-under with the feel and allure of a classic, for the discriminating hunter who appreciates all the finer points of a perfectly-made gun.
Model: 687 EELL Classic
Model Number: JPC1F28
Gauge: 20GA
Barrel Length: 28″
Weight: 6-1/8 LBS
Chokes: Mobile Choke Flush (F-M-IC)
Engraving: Hand Engraved Scroll
Stock: EELL Grade Walnut
Stock Type: Round Knob Pistol Grip
Recoil Pad: Wood
Front Sight: Steel Bead
Due to some manufacturers requirement of adherence to a Minimum Advertise Price, we cannot list our actual sales prices but if you call 1-888-365-7030 or email we will be happy to give you our best price.