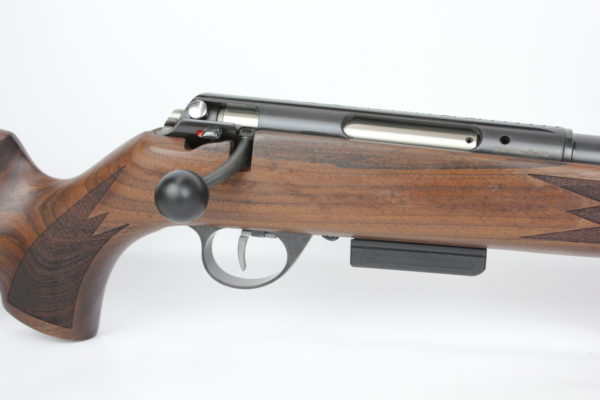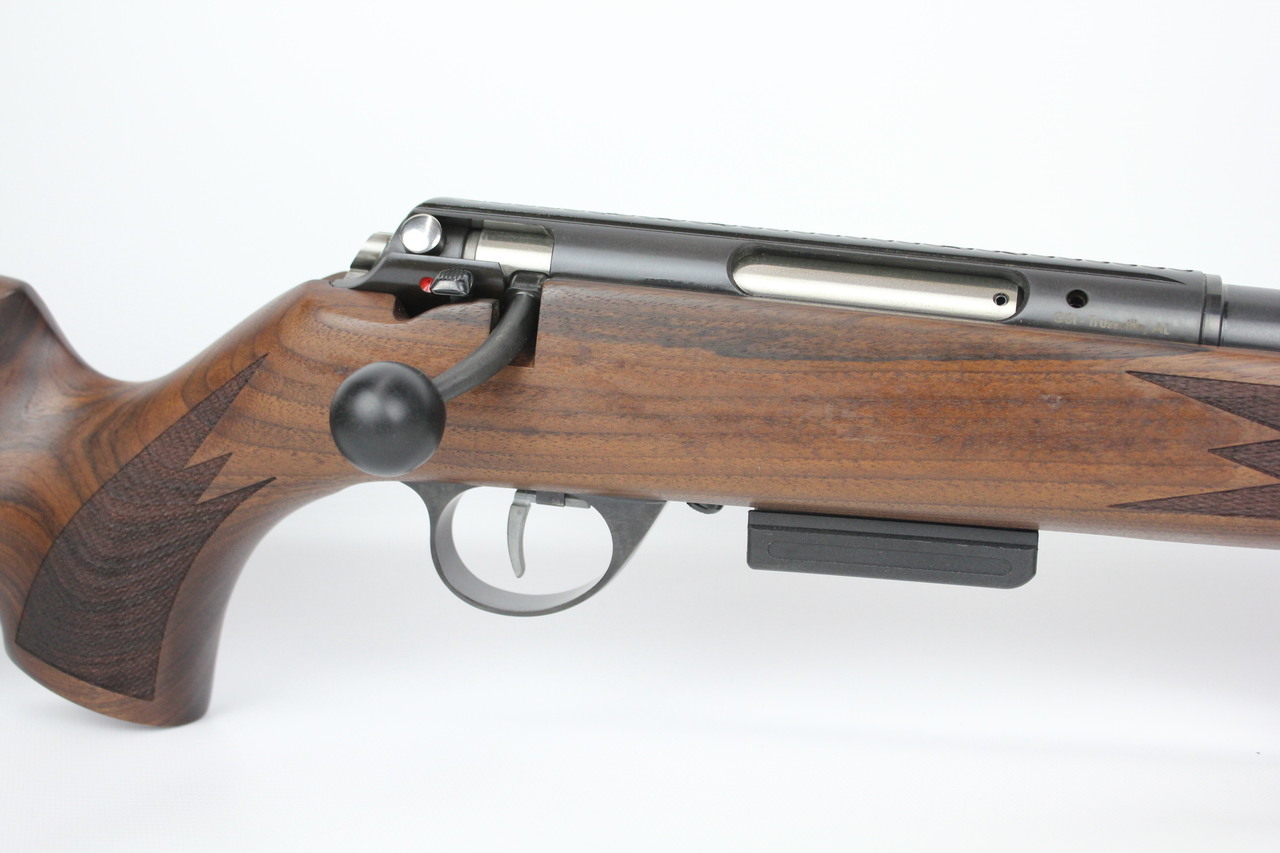 With the introduction of the totally new Model 1771 Hunting Repeater center fire rifle in .222 Rem., ANSCHÜTZ will be more strongly positioned than ever as the leading supplier of high performance, small bore rifles.
A made-to-scale repeater for predator and light game such as roe deer. The perfect fit for cartridges in .222 Remington case sized family.
This rifle feels quite a home when shooting from the prone or standing position, even running shots on moving game, as well as on the bench. It is designed for highly precise shots, a familiar environment to our ANSCHÜTZ target rifles. Once you shoot one, you will start to understand why the ANSCHÜTZ hunting repeaters are enjoying ever increasing popularity with hunters and shooters all over the world.
German style stock:
This rifle has a select grade, oil finished Germany style walnut stock with semi-oval cheek piece and Schnabel fore-end. The stock has hand cut checkered panels on the grip and forearm, a rubber butt pad and detachable sling swivel studs.
Item No.: 01340
Total length (cm):
106
Total weight (kg):
3.5
Barreled Action
Material:
Steel
Bolt throw :
60
Locking:
Two row six locking lug (2×3)
Locking surface:
Over 70 mm2
Finsih:
blued
Trigger
Type:
Single stage trigger
Version:
right
Color of the trigger shoe:
Black
Safety:
Sliding safety catch on the right side
Trigger weight, adjusted (g):
1200
Adjustment of the trigger weight (mm):
1000-2000
Barrel
Material:
Steel
Finish:
blued
Caliber:
.222 Rem.
Length of twist (inch):
356
Number of grooves:
6
Muzzle diameter (inch):
18
Barrel length (mm):
550
Sight set
Stock
Stock type:
German stock
Butt plate:
Rubber butt plate
Material:
Walnut
Stock color:
non-stained
Stock finish:
oiled
Magazine
Caliber:
.223/.222 Rem.
Capazity:
4