Zeiss Conquest HD 10×42 Binocular
Optical excellence for your success–The Zeiss Conquest HD 10×42 Binocular.
Nature does not stand still. Neither does ZEISS. This is impressively underscored in the CONQUEST® line from ZEISS. Uncompromising design, ergonomics and optics at an unbelievably attractive price. Never has so much performance been available in this price class until now with the ZEISS CONQUEST DL riflescopes and HD binoculars. The perfect all-rounders "Made in Germany" unite the company's legendary quality with the latest technology. The ZEISS CONQUEST products are your doorway to the premium class of ZEISS.
Designed as a rugged, twilight-capable companion for a wide range of applications, the 10×42 delivers a steady image in all situations thanks to the 10x magnification. The HD lens system guarantees maximum colour rendition. The 10×42 will impress you with the largest field of view in its class. Even at long distances, it provides detailed views of nature and enables long, fatiguefree observation.
Features
Made in Germany: A revolution in design, ergonomics and optics. The perfect "Made in Germany" all-rounder combines ZEISS quality with state-of-the-art technology. The specially formed handling surface and the large focusing wheel make them easy to operate. Plus, these binoculars represent outstanding value for money. CONQUEST HD is the uncompromising entry into the ZEISS premium class.
Light in the darkness: Observe nature in high definition. The HD lens system with its neutral colour reproduction and razor-sharp detail represents a visual experience that sets standards in its class. The tried and tested ZEISS T* multilayer coating ensures that the CONQUEST HD offers light transmission of 90%+ – optimum requirements for impressive observation in twilight conditions.
Don't miss a thing: Enjoy effortless viewing even over long and relaxed observation periods. All models guarantee detailed insights at long distances.
The perfect balance: Comfortable observation is not just a matter of lenses. Ergonomics plays a major role too – and this is where the CONQUEST HD, with its compact size and lightweight, modern design, truly comes into its own. The comfortable focus system with the large focusing wheel ensures easy handling, optimum grip and precise focusing even with gloves. The eyecups round off its ergonomic perfection. Slightly slanted, they are carefully aligned to aid observation comfort.
Clarity: Enjoy clear visibility in any weather and easy cleaning. The LotuTec® coating ensures that water simply rolls off the lenses and dirt can be removed easily and gently without a trace.
Reliability
Tested in the laboratory. Proven in nature.
Hunting optics are not a scientific instrument but tools which must function in every hunting scenario. If there is heavy rain when you are hunting, there is only one motto to go by: Persevere! The waterproofness of your optics should be the last thing on your mind.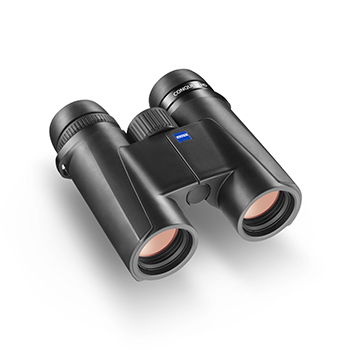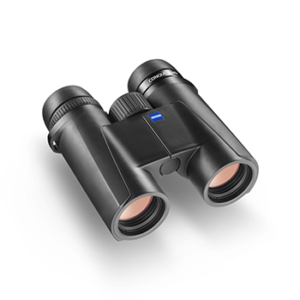 Shock
Waterproofness
Continuous Shock
Temperature
Corrosion
Technical Data
Magnification
10 x
Effective Lens Diameter
42 mm
Exit Pupil Diameter
4.2 mm
Twilight Factors
20.5
Field of View at 1000m
115 m
Apparent Field of View
66 °
Close Focus
2 m
Diopter Adjustment Range
+4 | -4 dpt
Pupil Distance
54 – 74 mm
Eye Relief
18 mm
Lens Type
HD-Type
PrismSystem
Schmidt-Pechan
Water Resistance
400 mbar
LotuTec®
Yes
Nitrogen Filling
yes
Functional Temperature in °C
-20 | +63 °C
Height
150 mm
Width
at an eye width of 65 mm
120 mm
Weight in Use
795 g
Order Number
524212