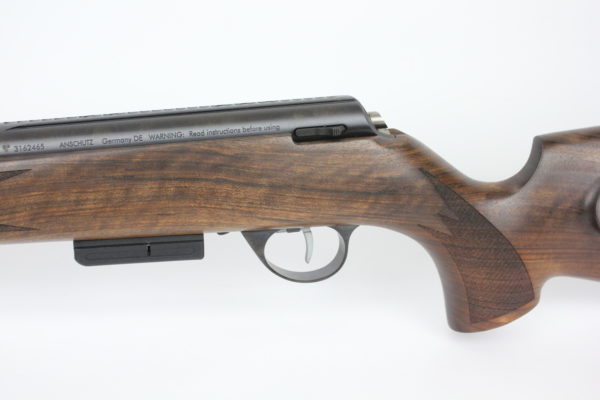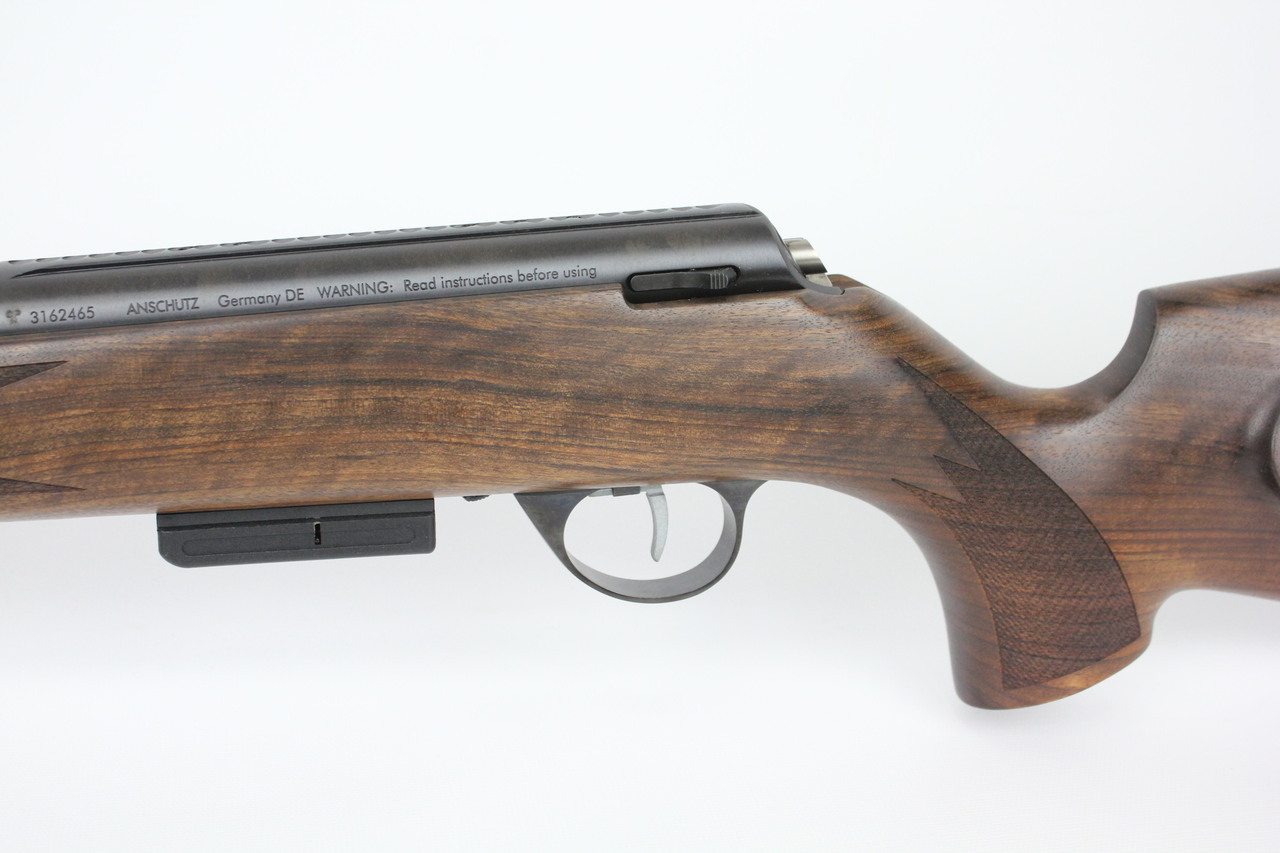 With the introduction of the totally new Model 1771 Hunting Repeater center fire rifle in .204 Ruger, ANSCHÜTZ will be more strongly positioned than ever as the leading supplier of high performance, small bore rifles.
***Ships with an Anschutz Picatinney Rail***
German style stock:
This rifle has a select grade, oil finished Germany style walnut stock with semi-oval cheek piece and Schnabel fore-end. The stock has hand cut checkered panels on the grip and forearm, a rubber butt pad and detachable sling swivel studs.
Name:
1771 D German Stock
Item No.:
013526
Total length (cm)
106
Weight approx. (kg):
3.5
Trigger
Name:
5097/2D
Type:
Single stage trigger
min. Trigger weight (g):
1000
max. Trigger weight (g):
2000
Trigger weight, adjusted (g):
1200
Barreled Action
Name:
1771
Barrel:
ANSCHÜTZ Precision barrel
Caliber:
.204 Ruger
Version:
right
Rifling length (mm):
305
Number of grooves:
6
Muzzle diameter (mm):
18
Magazine capacity:
4
Barrel length (cm):
55
Length of barreled action (cm):
74.4
Stock
Name:
German stock
Material:
Walnut
Color:
natural
Total length (cm)
77.5